Wrongful Death
---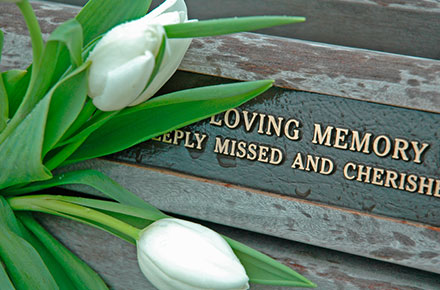 Wrongful death is such a terribly broad concept. Isn't just about any death an unwelcome and therefore a wrongful one? Wrongful death in the context of a legal setting, however, means a death that could have been prevented had some other person or entity been more careful. Without the negligence, carelessness, recklessness, or willful disregard of some at-fault party, your loved one would still be with you. This is what makes the death 'wrong' in a legal context.
What can cause a wrongful death is as expansive as the unique damages experienced by individuals who have lost a loved one. There are approximately 400 fatalities caused by traffic crashes in Minnesota every year, according to the Minnesota Department of Transportation. Approximately one-fourth of these involve the use of alcohol, which can often times implicate a liquor license holder that has illegally served alcohol to the person who ultimately caused the fatal crash.
The compensation to which you are entitled will also vary, depending on the cause of death and the statutes under which the legal action will fall. A jury is told to consider the past and anticipated future contributions of the decedent, financial and emotional support of the decedent, time lost with the decedent, and more. However, juries are prohibited from awarding money for emotional distress of the surviving kin or the pain and suffering of the decedent before death.
Denise Fullerton has competent experience in handling car crash fatalities, including those that involve alcohol and illegal service. She also has experience handling crashes involving motorcycles, phantom or unknown at-fault parties, commercial vehicles such as large big-rig trucks, and unclear accident facts requiring the use of professional accident reconstructionists.  There are unique legal issues, damage claims, and court approval requirements to wrongful death cases that can be too easily mishandled by the under-qualified lawyer. You need someone representing your family who not only has the determination to see that you receive fair compensation, but who has the skills and experience to do so.
Working with Denise Fullerton of Fullerton Law, P.A. will provide you with the comfort of personalized, compassionate, and aggressive legal representation. Having a highly qualified Minnesota personal injury attorney like Denise eliminates the uncertainty and stress of handling the claim either alone or with under-qualified counsel. Contact Denise now, for a free consultation and some peace of mind for the wrongful death claim you may have for the loss of your loved one.