Liquor Liability
---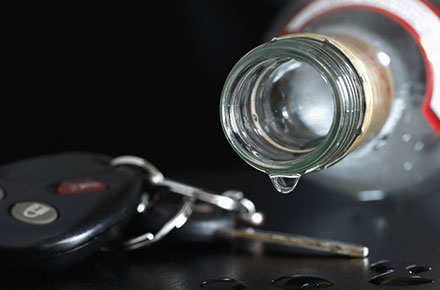 Drunken driving accidents are a major cause of serious injury and death in Minnesota. Liquor liability, also referred to as Dram Shop claims, refer to injuries caused by the intoxication of a person who was provided alcohol in violation of Minnesota laws governing service of alcohol. Those laws are designed to protect the public from improper and/or over-intoxication. When liquor is provided illegally, an intoxicated person can cause a great deal of harm to themselves or others. Liquor liability claims most commonly arise out of:
Illegal sale of alcohol to minors
Illegal sale of alcohol to an obviously intoxicated person
Illegal sale of alcohol to non-members of limited license clubs
Dram shop claims are typically made by people injured by an intoxicated individual, or by the family of the intoxicated individual in the case of their death. Injuries can arise out of any occurrence, but most commonly is a result of an automobile collision. Both the intoxicated person and the one providing illegal service of the intoxicating alcohol can be held responsible, in appropriate proportion, for the injuries caused as a result of the intoxication.
Crashes caused by intoxicated individuals often cause many financial implications, including:
Lost wages
Massive medical expenses
Health insurance reimbursement obligations
Liability disputes
And so much more
The extent of damage to a body, a person's life, and finances is often uncertain until many months have passed.  It is always wisest to anticipate the worst while hoping for the best.
Take immediate action after an incident caused by an intoxicated person to seek medical attention and have your injuries evaluated. Seeking counsel from a qualified personal injury attorney should immediately follow, to ensure:
All evidence is preserved, not only regarding the crash or other incident, but also regarding the illegal sale of alcohol
You are properly counseled when presenting insurance claims
Claims are made within minimum limitation periods
Your interests are represented in the pursuit of fair and reasonable compensation for your injuries
All too often an individual attempts to manage their claims alone, only to find that they are misled, stressed and frustrated, under-compensated, and feel re-victimized by the system. A Dram Shop claim is time and documentation sensitive, and requires a thorough knowledge of the governing laws. Even if you've been attempting to manage the claim alone for months, you may find that you are no longer comfortable without assistance. It may not be too late, so don't delay any longer.
Working with Denise Fullerton of Fullerton Law, P.A. will provide you with the comfort of personalized, compassionate, and aggressive legal representation. Having a highly qualified Minnesota personal injury attorney like Denise eliminates the uncertainty and stress of handling the claim either alone or with under-qualified counsel. Contact Denise now, for a free consultation and some peace of mind.